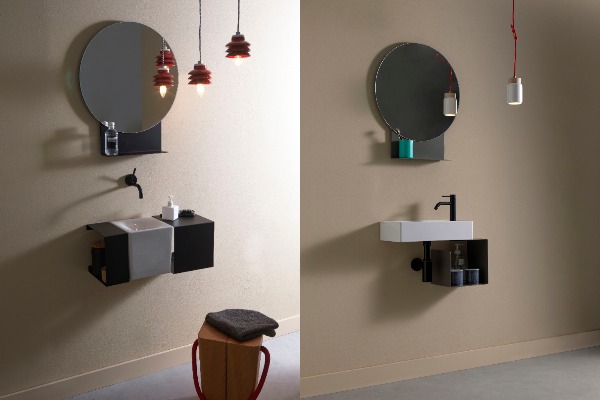 The idea behind the creation of the FOLD system, designed by Emo Design for Scarabeo Ceramiche, is to fill the space with a mini sink that has a smart system that can be easily installed in even the smallest of bathrooms.
Although designed for compact bathrooms, FOLD is extremely functional. Each metal sheet bent into different shapes can contain everything you need for daily face and body care.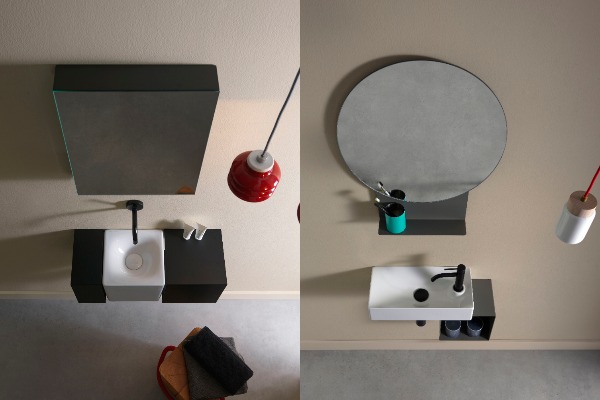 FOLD is, therefore, a flexible system proposed by Scarabeo in various applications, but it is also great for any small bathroom. FOLD is available in white, matte black and gray.