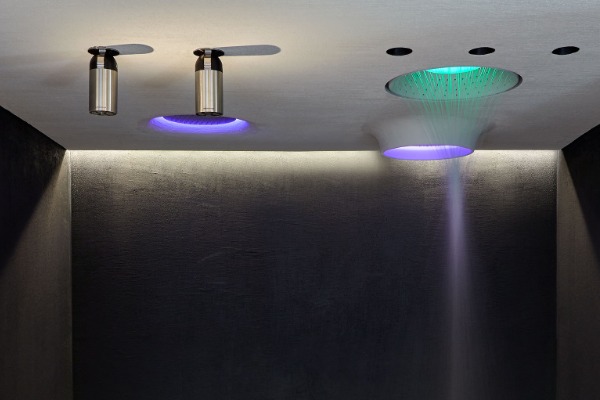 Water and color, which relax the body and mind. In the shape of the sun and light that is easily attracted to the view, Lumen is an innovative shower appearance, characterized by a colored centerpiece surrounded by various jets of water.
This shower design certainly has a chromotherapy effect and offers the bathroom a sophisticated and elegant detail. Its perfect geometry makes it very easy to apply to any plug.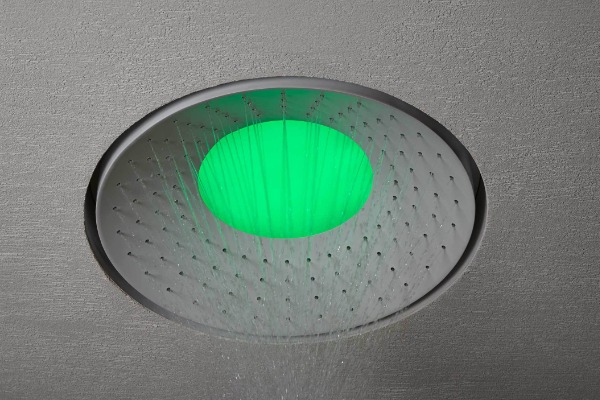 When switched on, it becomes the focal point of the interior, and when switched off, it will completely disappear from view.