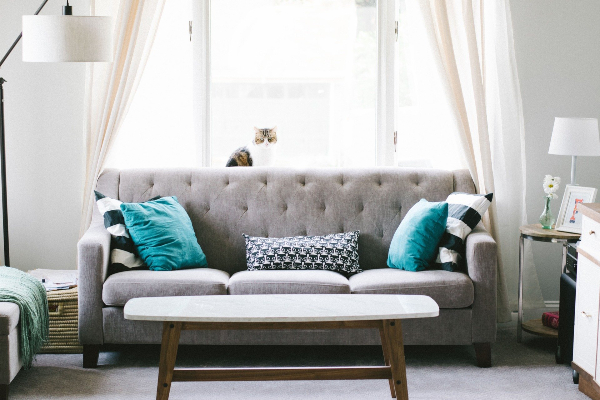 When you're looking for new ways to decorate your home, your eyes can often come to rest on that unsightly old-school radiator.
Although they're essential for keeping your house warm on cold nights, they tend to be rather boxy and bulky in terms of size. However, we're here to save the day with some new and stylish solutions to cover up your radiator without compromising its function.
Before you get started, here are some things to keep in mind. Firstly, Freshome draws your attention to the placement and type of any covering materials you use to beautify your radiator. They claim that "wood or metal are good heat conductors" but you should be very careful about how close you place the material because having a shelf over your radiator may "damage the wood or block the air from circulating properly if too close," so it should be positioned at least four to six inches over the radiator.
Also, while having a stylish radiator is important, at the end of the day it's always important to focus on maintaining the health of your radiator and home. UK utility professionals HomeServe stress the importance of checking your heating system on a regular basis, as even the faintest of noises can lead to a bigger problem in the near future.

That's why proper maintenance should always go hand-in-hand with remodeling your radiator. After any remodel, be sure to consult with a professional to ensure that your radiator is working fine.
With that in mind, here are some tips and ideas to get your redecorating process started and give your radiator that much-needed makeover: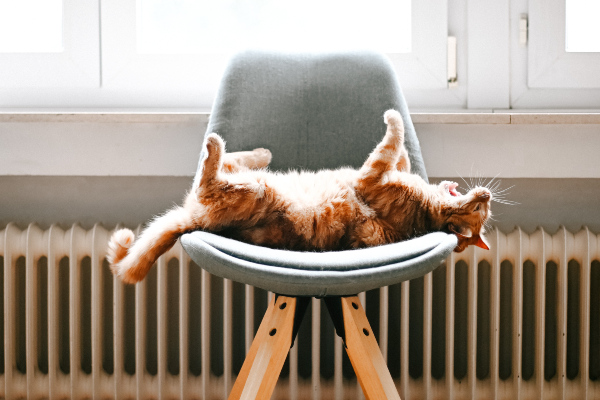 1. Add a modern wood finish
If your home is primarily filled with neutral colours and modern wood furniture, The Spruce suggests a sleek wood casing for a chic Scandinavian look created by furniture designer Jason Muteham. "Sleek laminated wood in cherry, ash, and oak wraps seamlessly from top to bottom. Based in Bekesbourne, Kent, Muteham makes other versions where he applies primary color Formica-type laminates atop the wood for a contemporary look."
2. Make a multi-tasking bench or shelf
If you're lacking space, you can always convert your radiator into a multi-functional bench or shelf which is especially ideal if it's located by a window. If you have a green thumb, you can put your favourite plants on top to bask in the sunlight. It's also perfect if you need extra shelf space for your books. Or, placing cushioned pillows in funky colours can make your room come to life — just be sure to remove everything when the radiator's in use.
3. Rest some artwork against it
Feeling lazy and not really into the DIY lifestyle? We have the perfect fuss-free solution for you. House Beautiful's idea to avoid drawing more attention to your giant radiator is to invest in some affordable frames or take down some of your own and lean them against your radiator. To keep your artwork in one piece, move it aside or return it to the wall when you need maximum heat in the dead of winter.
Lastly, for those with sky-high budgets and a discerning eye, our previous article on Fancy Radiators - Beyond Heat features cutting-edge models that look like works of modern art if you're looking for a total remodel.