Not only is Milan the capital of fashion, but it is also an equally important representative of interior and furniture design...
We visited the January issue of the Homi Lifestyle Trade Fair held on January 24-27 in Milan, where this year focused on the abiotic idea that is inspirational and created from recycling materials.
This fair features design, art as well as innovative accessories suitable for decorating our homes.
Many interior design trends and styles have been based on environmentally friendly materials, natural and recyclable items that can be used repeatedly. Since we live in a time where we have all the information at our fingertips, we can always easily find out how to tidy up your home, with respect for nature.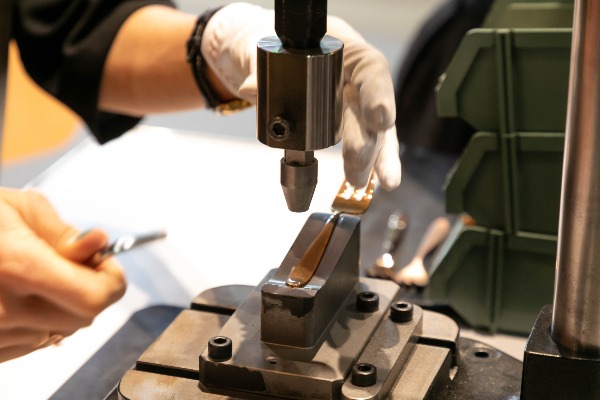 That our home can be decorated in harmony with nature, yet with a touch of elegance and modern details, evidenced by styles such as the shabby chic trend, which implies a romantic and nostalgic atmosphere of yesteryear, as well as the Italian traditional style of international craft, full of black sophisticated colors.
Sustainable beauty of the design
The Homi fair consisted of a large number of exhibition spaces, consisting of many original ideas based on recycling materials.
It was the plastic that inspired the participants of this fair. Perhaps the most interesting sculpture that caught our attention is the elegant colored customer, made from 11 used plastic bottles.
Even wine glass glasses have been redesigned for environmentally better and more interesting examples. Some of them were painted and polished, which made them perfect for toasting at any festive occasion.
Porcelain is also recyclable and has been designed with interesting vases that, in addition to their practical purpose, make each interior special.
Rainbow of past
The processing of rough materials further enchanted us. Textiles and other fabrics, visibly damaged by the flow of time, which evoke the atmosphere of rural environments, have been transformed into stylized accessories that give back to every home the spirit of traditional times.
These processed materials will make you forget about the modern way of life, and immerse yourself in the soothing rural simplicity, believe it or not, exudes elegance and style. This trend is characterized by the upcoming season, which transforms our present into a vicious farm where Dorothy of the Wizard of Oz grew up, and certainly, this trend reminds us of the famous verse there, somewhere over the rainbow...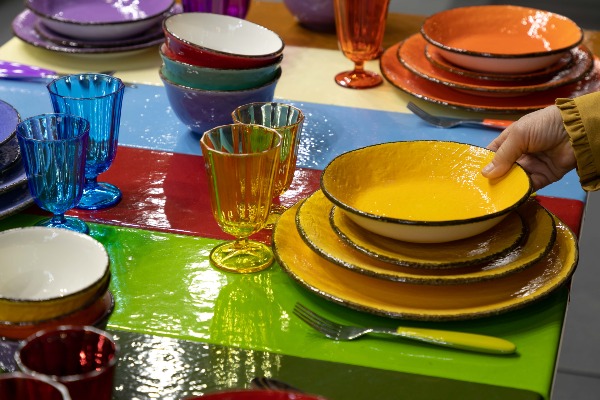 Italy, my love
A country that is known for its amazing food, Haute fashion, and from now on, interior design is equally important.
Thanks to the Homi fair, Italian culture, and their skills are presented throughout the world when it comes to materials, fabrics, processing, techniques and many other wonderful skills that interpret their past, design and fashion taste.
The fair also celebrated an international beverage - flour coffee, which of course was paired with traditional Italian espresso coffee. By replacing one filter, you could enjoy any coffee, making all visitors feel at home.
Another typical Italian symbol that has been presented, which is the epitome of craftsmanship and ingenuity, is Pinokio. Made from a piece of wood and anticipated by many adventures, at the HOMI fair, the wooden boy was brought back to life thanks to puppets, accessories, and toys.
Black is the new black
Don't call silver that famous elegance of shiny metallic black, because it is not. This absence of color is a special feature that distinguishes those who love and respect her.
All fans of the same, at the HOMI fair, had the opportunity to look at cutlery and other kitchen parts that were in black shades, which are certainly necessary for every interior.
Black is often used for the appearance of a perfume bottle, to hide the appearance of a fragrant note and preserve the scent itself. In this regard, the noblest shades of black are intended to decorate our homes with a gentle dose of discretion and intoxicating allure.