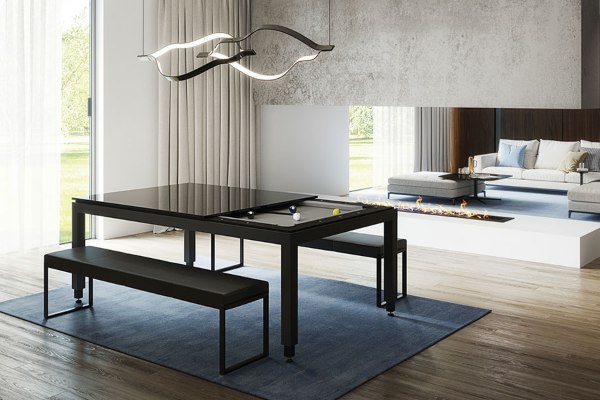 Modern furniture has long since surpassed its primary function.
It is no longer just a couch on which you sit - it also turns into your double bed and storage space; it is no longer a bookshelf - it becomes your desk. It is much more than you could originally imagine. Since modern homes have become both living, working and leisure spaces, modern furniture has followed their course and also became multifunctional. What we may not be able to change is the square footage of the space in which we live, but in order to use it perfectly we can choose pieces of furniture that have multiple purposes.
Fusion Tables is proud to present their lates Black Label Edition that has exceeded the expectations of many. At first glance, it looks elegant, sleek and perfect for setting in a dining room or conference room. However, beneath the surface, it hides a little secret - it is a billiard table as well, hidden under the glass top. A fantastic solution for all those who have always dreamed of having space in their home for entertainment and socializing with friends.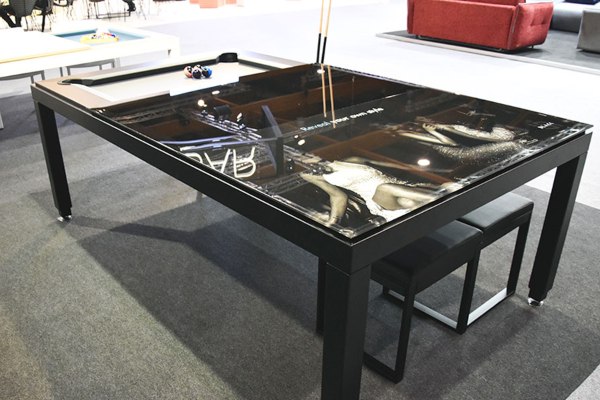 The fantastic solution in the form of a Fusion Tables model is available to you in several different options, each of which can be transformed from a dining room into a billiard table, in just a matter of seconds. In addition, if you have a slightly larger home office where you regularly receive clients and hold business meetings, a table like this will increase its value with its setting. However, above all, Fusion Tables has decided to give your personal touch to it all. They offer you a rich palette of colors and materials from which a table can be made, but also something else.
The glass upper surface brings you unlimited possibilities of personalization of your billiard-dining table. The three parts of the upper surface can be decorated with a high-resolution print, with a photo of your choice. Saint Gobain is responsible for this modern printing technology. This amazing effect to which you have given your personal touch can be done on high-gloss or polished reinforced 8 mm glass.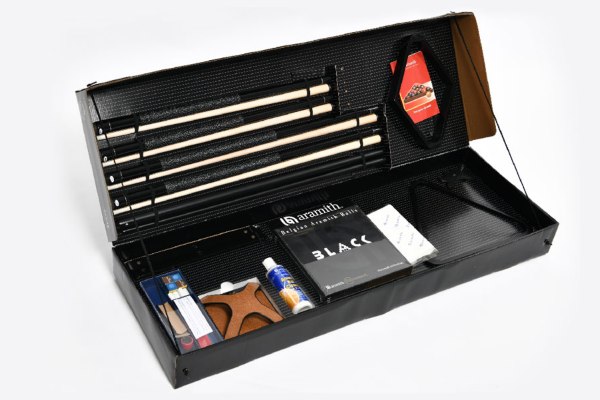 But that's not the end of it, when it comes to surprises from Fusion Tables. In addition to this unique table, there is also a brand new and unique black Aramith game kit. It features black balls, cues, a triangle and an X-1 dust remover, designed by Iwan Simons. Just imagine that transformation in your home, when you turn an ordinary dining table in front of your loved ones into a billiard table and try your skills on it. With Black Label, it's easy to imagine ... and turn ideas into reality.