Very little time is left until the start of sunny and warmer days. As soon as the days are longer and the nights are warmer, it can only mean one thing - a constant stay in the yard or on the terrace.
When it comes to the garden, many people find it sufficient to plant several different types of flowers, and that is all. However, to have the right ergonomic place to enjoy and rest, you have to put in a little more effort.
For example, make sure you put some nice white fence around your yard, or if you can't fence the entire plot, then at least the part where you planted the flowers. On the other hand, around where your garden is located you can sprinkle gravel or place some interesting tiles. The lawn should be maintained and nurtured, in terms of regular mowing and watering, and the path that runs through it could be made of stones, for example, which will give your yard an extremely innovative look.
You should also determine which part of your yard is the sunniest during the day, and put garden furniture on the opposite side. As for furniture, you can find inspiration in the Saba collection, which includes armchairs, deck chairs, garden tables made of wicker, and the like.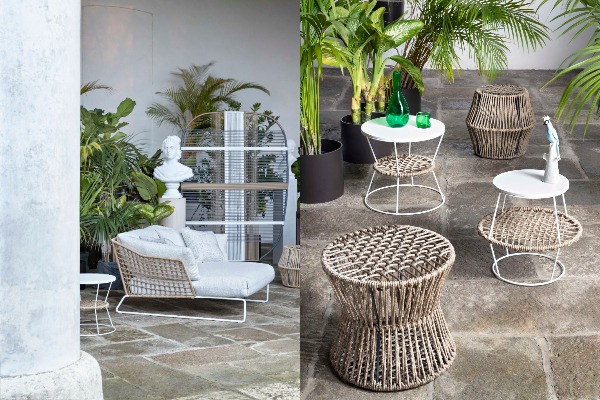 If you have space, of course, it would be great to fill the yard with some swimming pool or small pond, as it will be the best place to rest during the hot summer days.
Of course, landscaping will not be complete unless you plant a variety of flowers. Look to find some types of flowers that smell just as beautiful as they look. You can also plant some herbs, and make a real small practical garden. Strawberries, mint, rosemary, mint, lemon - these are more than excellent examples.
Photo: Pinterest