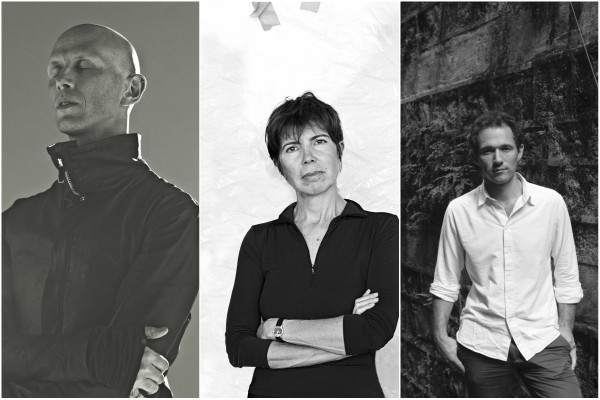 The Royal Institute of British Architects (RIBA) is delighted to announce the second edition of the RIBA International Prize, the highly prestigious award for the world's best new building.
Opening for entries today, (4 July 2017), the RIBA International Prize will be awarded to a building which exemplifies design excellence, architectural ambition and delivers meaningful social impact. The prize is open to any qualified architect in the world, for a building of any size, type or budget. Entries close on 17 October 2017.
The inaugural RIBA International Prize was awarded in 2016 to Grafton Architects for their outstanding university building, UTEC (Universidad de Ingeniería y Tecnología) in Lima, Peru. The innovative 'vertical campus' structure was dubbed 'a modern-day Machu Picchu' by the RIBA Jury.
The RIBA International Prize launches during the inaugural RIBA International Week, featuring a series of events hosted by a group of professionals and industry luminaries including Francis Kéré , Amanda Levete , Sir David Chipperfield , Elizabeth Diller , Odile Decq and fast-rising global talent, Ma Yansong, who will gather to debate the positive role architects can play in the future design of our cities.
The Grand Jury for the 2018 RIBA International Prize will be led by Elizabeth Diller , partner of acclaimed US firm, Diller Scofidio + Renfro, and includes Joshua Bolchover, co-founder of Rural Urban Framework, a pioneering research and design collaborative practice based in Hong Kong and winner of the first RIBA International Prize's award for Best Emerging Practice; and lay juror, acclaimed choreographer Wayne McGregor CBE, who will bring his passion and unique perspective on architecture to the prize. The full jury will be announced in due course.
The winner of the RIBA International Prize will be selected following a rigorous judging process that will see two expert panels of jurors visit each of the shortlisted buildings twice in person, before the Grand Jury selects four finalists to visit for a final time; the winning building will be announced in November 2018.
Speaking today, RIBA President Jane Duncan said:
"We are thrilled to launch the 2018 RIBA International Prize today. The prize, which is open to all architects around the world, recognises not only excellence of design and execution, but buildings which make a real contribution to their community and environment. "The inaugural RIBA International Prize brought international attention to an incredible cohort of talented architects, ambitious clients and exceptional buildings - including Grafton Architects for their sublime UTEC project - and we look forward to uncovering and celebrating more exceptional architecture through this year's award."
Elizabeth Diller, Chair of the Grand Jury welcomed the Prize: " It is my honour to Chair the Grand Jury for the RIBA International Prize. In launching this call to entries, we are also launching a call to arms to the architecture community and to the public to consider the importance of challenging the status quo, of putting forward new paradigms, and of thinking broadly about architecture's potential reach. Building on the success of its inaugural year, I look forward to beginning the process of discovering a building of strong civic importance that contributes to the culture of architecture while addressing the democratic values of our time."
Joshua Bolchover, Co-Founding Director of Rural Urban Framework and fellow judge commented: " Architecture is tough - we underestimate its complexity in terms of site, political and economic context, the demands of a client or a public and the onus that we place on ourselves to make something that is truly great. Let's admit that it's not easy; so when a building captures that moment it reinforces why it is that we still believe in that thing called architecture. That's why I'm doing it, and why I am honoured to witness the celebration of international architecture that the RIBA prize encapsulates. "
Wayne McGregor CBE, Choreographer and Lay Juror for the RIBA International Prize said:
" I'm deeply honoured to join the jury of the RIBA International Prize for Architecture. My lifelong passion for architecture has played an important role in all of my creative work to date and an opportunity to experience some of the most extraordinary new buildings in the world, first hand, is totally thrilling. The correlations between the practices of choreography and the practices of architecture are remarkably similar, not least in their fundamental focus on the shared relationships between bodies in space and time. I look forward to being a part of of this incredible process."
Yvonne Farrell, co-founder of Grafton Architects and Winner of the first RIBA International Prize reflected on the award: "When we heard that our Project for the University Campus of UTEC in Lima, Peru had been chosen as the first International Prize by the RIBA, it was not only a wonderful moment for us as the architects , but also a global endorsement of our Client's belief in contemporary architecture.
It was particularly important for us that the Jury recognised the underlying thesis of this new vertical campus. Lima's specific position on the earth ; its unique climatic conditions ; the closeness of the site to the Pacific Ocean, allowed us to harness natural forces, integrating sustainability, in what we call : the Physics of Culture."
To enter or find out more, visit: http://bit.ly/2umTl6F