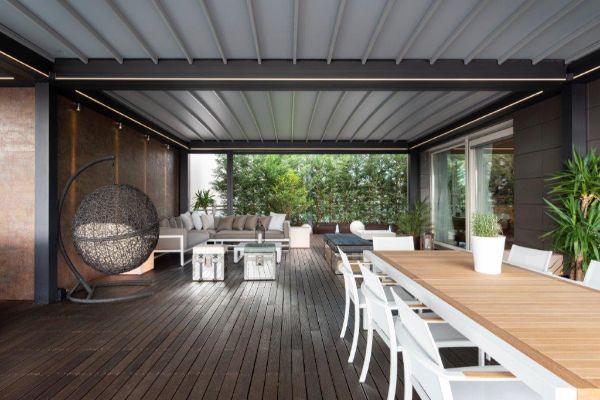 KE Outdoor Design represents a complete range of products that can meet the needs of both architects and designers, who are looking for flexibility, but also those consumers who choose carefully selected innovative designs. With countless customization options and maximum modularity, this furniture enhances living space, creating a harmonious and innovative environment.
KE Gennius Isola 3
Isola 3 is the latest awning of the Gennius family by KE Design, a complete solar system that consists of products that perfectly combine elegance and design with flexibility and modularity.
Due to its technical characteristics, the Isola 3 - like all other Gennius products - adds maximum comfort to the outdoors, expanding the environment and the entire guest space in cafes, restaurants, hotels or shops.
Isola 3 stands out for its characteristic lowered arch shape, which contributes to reducing the overall dimensions and improving its aesthetics; these are just some of the reasons this new awning is unique.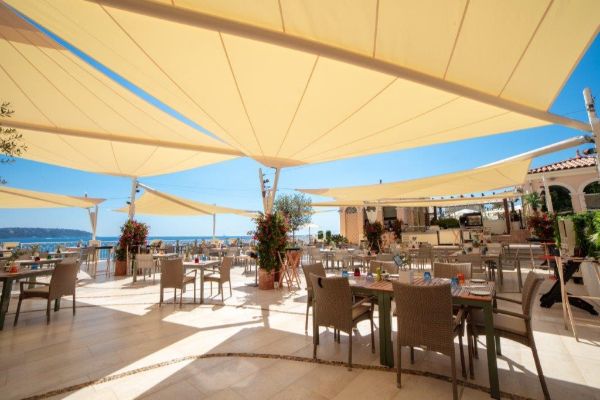 Kheope by KE
KE design is characterized by constant aesthetic and technological research, aiming at the perfect integration of sun protection systems to suit all different types of architectural styles.
Inspired by the sea, the Sails range, with nautical fabrics and marine technology, is designed to protect from the sun and withstand weather conditions. A range of shades that offers wide coverage, multiple installation systems, and home automation elements.
Stainless steel construction and nautical materials ensure great functionality and lightweight design.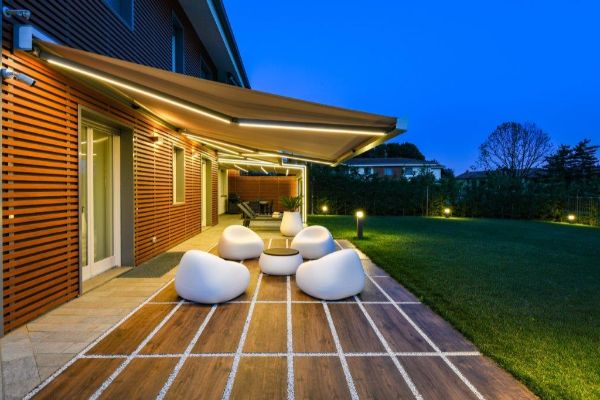 Qubica by KE
Qubica by KE is a revolutionary concept in the world of sunshades. Available in three versions of Flat, Plumb I Light, it stands out with its elegant, essential lines that make it perfect for any type of architectural background.
Qubica is a unique product thanks to its versatility - it is also a combination of high industrial technology and Italian design.
The Qubica range is available in 4 colors that can be matched to get 16 different combinations. Its fasteners are completely concealed, with less elegance.