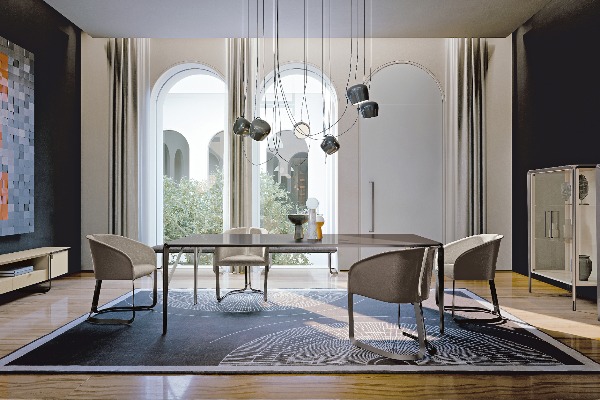 As one of the main rooms in the home, intended for family gatherings, the dining room requires a lot of attention.
In order for every family member to feel comfortable in it, you must arrange it in such a way that everyone will be satisfied.
The Milano Collection, designed by Studio SBGA, is featured in the photo and is a great example of what a spacious dining room should look like. The whole interior is modern and urban, like the town it is named after. The furniture is decorated with the finest material and the perfect contrast is achieved with beige chairs and a gray metal table.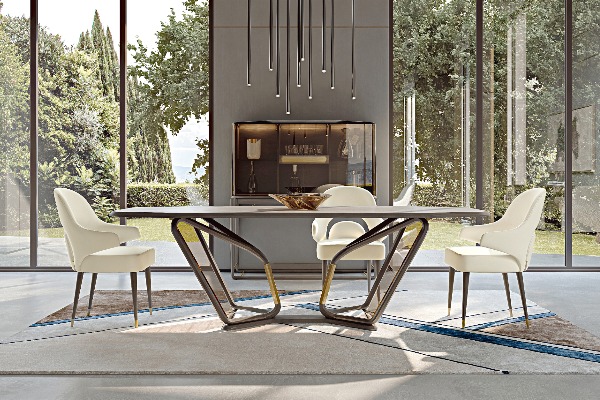 Another great example of a dining room is shown in another photo. The centerpiece is a glass case, which is also a great alternative to a TV that would probably be found on this wall. The point of the dining room is to talk and socialize, and move away from technology a bit.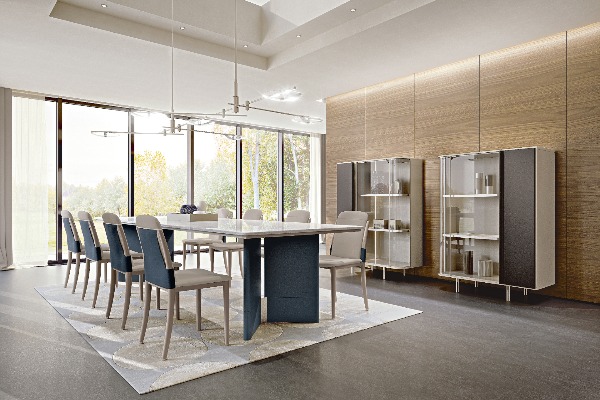 In the end, we have the perfect example of a minimalist dining arrangement in the Zero Collection. Everything is reduced, the colors are simple, the main focus is on the chandelier and natural lighting. Also shown is how great different materials can look together, in this case, marble and leather.