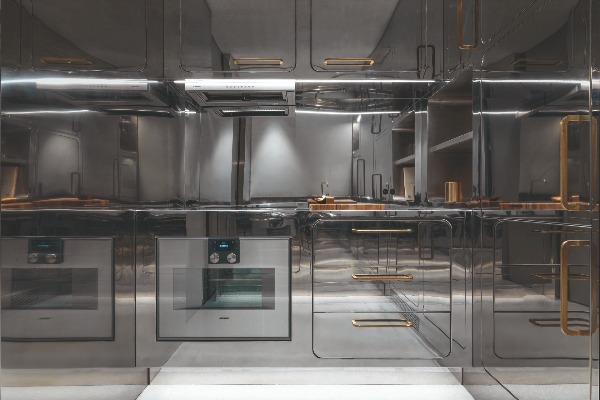 Abimis reaffirmed its significant international growth path by collaborating with the Bonetti Kozerski Architectural Studio in New York.
This Italian company has been selected to renovate a prestigious apartment on the thirty-ninth floor of a skyscraper in the heart of New York City, along the famous Fifth Avenue in Manhattan.
This home is incredibly sophisticated, down to the last detail: from its look to the selection of iconic furniture and original pieces of contemporary art. Together with Abimis, the architects designed the Ego small kitchen, which is fascinating: the same is a mirror in which light creates an incredible visual effect.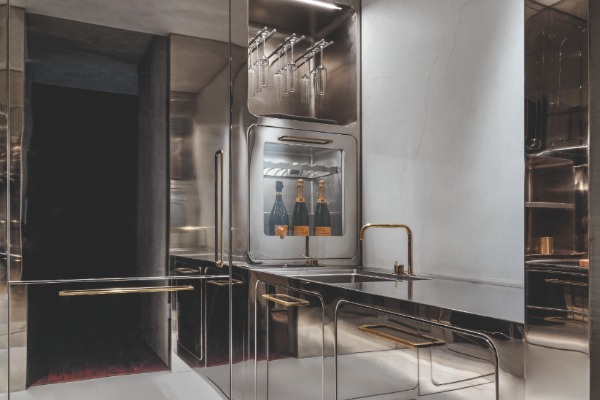 Although created in a small space, this kitchen is extremely functional. Ad hoc design and Abimis's skills have once again made it possible to bring all the benefits of professional cuisine to a small home environment. The special, mirror polished stainless steel finish creates reflections and a fascinating effect, making this kitchen a real gem.
It certainly creates a high-impact visual and scenic effect and demonstrates the high level of craftsmanship guaranteed by Abimis: numerous appliances are skillfully built into kitchen units, perfectly hidden behind doors that are fully integrated into the structure. Following the instructions from the Bonetti Kozerski studio, it was also possible to create a wine cellar under the bulkhead where glasses and accessories could be stored.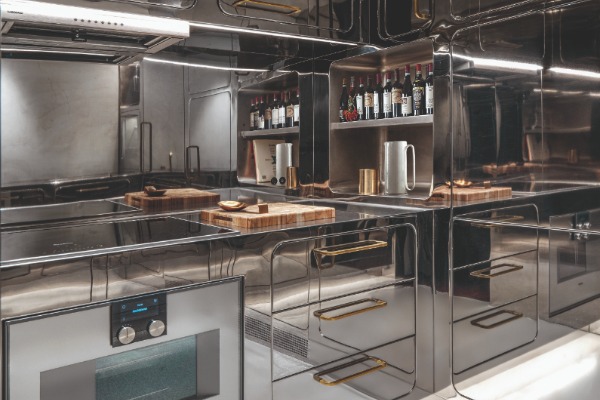 The company again gave its customers all the attention at all stages of the project, from design to installation, studying ad hoc solutions and coming to the spot to weld kitchen units directly in the apartment, after delicately transporting it to its destination. Abimis once again brought Italian knowledge to America, proving to be the outstanding ambassador of Made in Italy quality to the world.