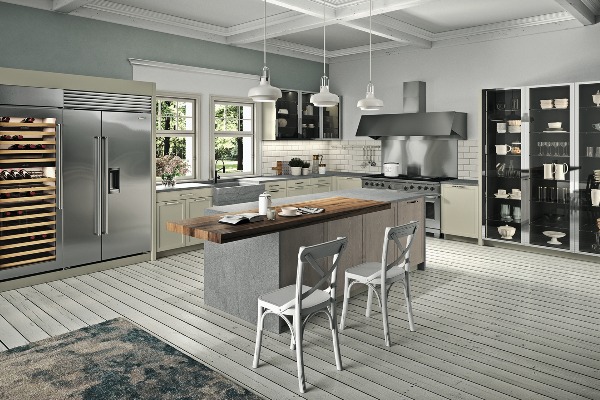 Much has already been said about Fabula, Rastelli's latest project, as a kitchen that can tell stories and lifestyles.
It is, in fact, a model, available in different but always customizable versions, able to cater to any taste and suit any environment, between contemporary lines, traditional echoes, Eastern inspirations.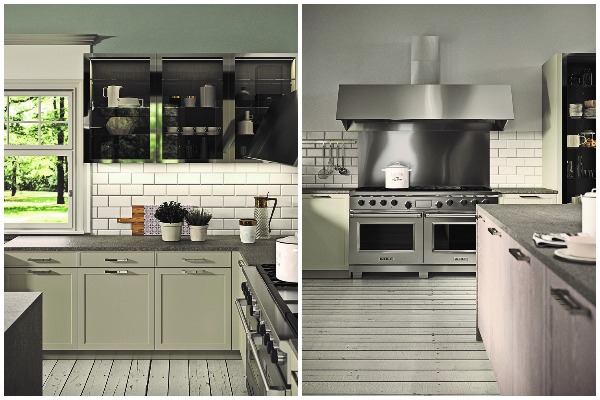 This version of Fabula looks like a blend of classic and modern elements, both in terms of design and material choices.
The main actor in this composition is the large central island, commonly used in American-style kitchens. The integrated snack tip in E: Quercia made of wood, perfect for snacks and small meals, enhances the functionality of this unit, which is already equipped with spacious bulkheads.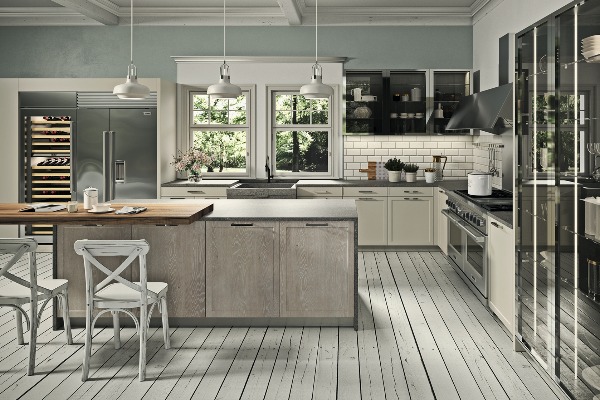 Once again, and also in this version, Fabulu is characterized mainly by the design ability of Ulissa Narcisi who manages to strike the right balance between different elements, almost the opposite, always suggesting an echo and sense of family traditions from distant countries.