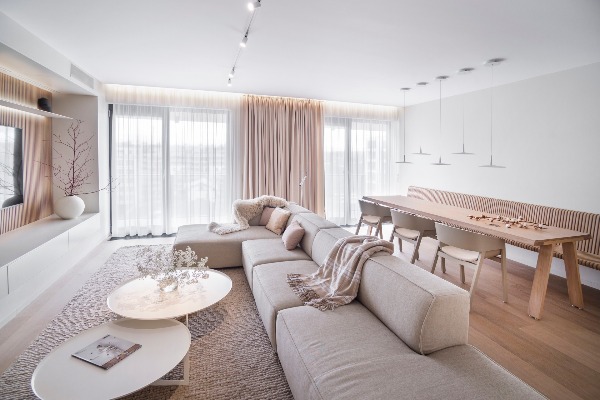 The dining room, which is often used for enjoyment and entertainment, is one of the main rooms in the house.
This means that it is especially important that the design is at its best and lighting is an integral part of it. In this regard, some of Vibia's favorite lighting lamps establish an aesthetically warm, welcoming atmosphere in the dining room.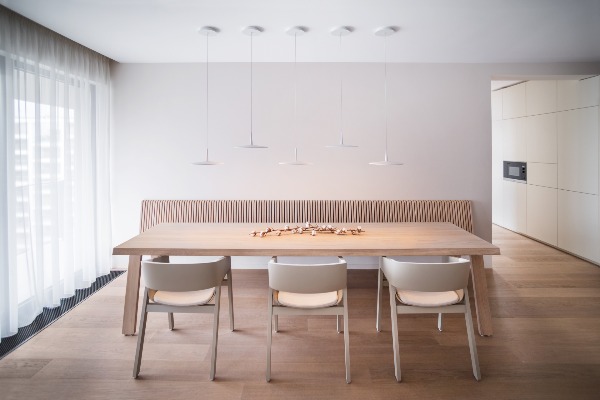 The Skan LED lighting collection from Lievore, Altherr, Molina anchors the dining table in an outdoor living space. Elegant, milky white discs hang at different heights, creating a subtle rhythm across the table. Their elegant simplicity and purity of form enhance the aesthetics of the room.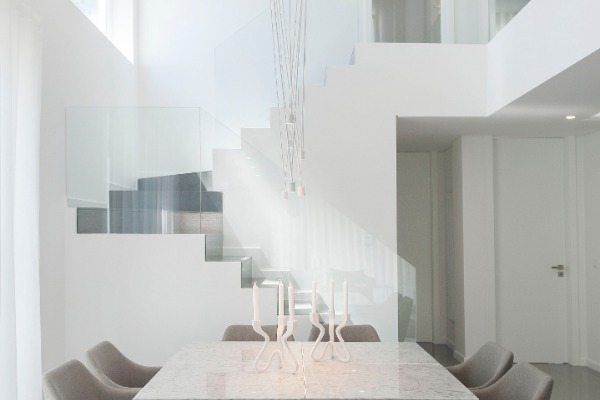 The adjustable bracket is finished in white to blend in with the bright room, while its angular architecture creates a sense of drama. Filling the high space, a set of thin metal bars fitted with an LED terminal sits directly above the table, its jagged silhouette like arrows pointing the eye toward the dining room.