With an abundance of new products, designs and suggestions, this year's January edition of the HOMI fair was a great success...
For all of us, the month of January is always a sign of something very special - some mark the beginning of the New Year, others try to stick to their New Year's resolutions, while the third, lovers of design and decoration, know that the first month of the year is dedicated to the HOMI decoration fair, which it awakens a certain dose of inspiration in us, containing everything that turns a house or apartment into a home.
This year's fair brought positive results, since it was dedicated to all pieces and accessories intended for the modern lifestyle, representing a privileged point of view directed as new trends in the home sector. The common denominators of the entire exhibition were the high quality of workmanship and sustainability, while the brands that proudly presented their latest pieces wanted to offer some new values that go far beyond aesthetics.
The focus of this winter edition of the famous fair was translated into recycled, recyclable and sustainable materials, most of which came from the countries where the participating brands operate - as many as 30% of the brands whose novelties we had the opportunity to see were from abroad.
According to the brands that were part of the fair, this season colours will continue to play a major role when it comes to trends. Walking between the stands, it was simply impossible not to notice the abundance of colours and hues that captivated us with their aesthetics from all sides - from beige and ivory, pastel versions of blue, red, green and purple, all the way to tones that reminded us of wood and nature, were ubiquitous.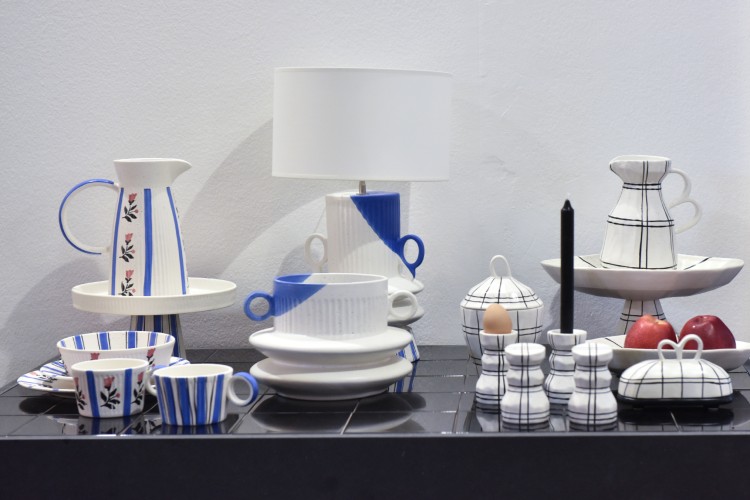 With a special respect for handmade products, exhibitors like the newcomer from Portugal - Po De Barro, who presented us with unique pieces woven with vintage style, and the brand Misalu, who drew attention to textiles that are normally used in the high fashion sector, our gaze was kept by the creations which differed from all the others - and there were a large number of them, such as head-shaped pot holders with different skin tones, which we associate a lot with the mythological Medusa, and were created as a work of the Verus brand. Speaking of colours and unusual products, we cannot but mention the Italian brand I colori di…., which presented its t-shirts, brightly coloured canvases and cases for planners and diaries, which are created from leather.
The Lamart brand delighted us with the new Illusion collection created by the designer Vito Nesta, offering us underplates that have different functions - from the purely aesthetic in which they can be hung on the wall, to the more practical one that focuses on beautifying the dining table, their new pieces they presented us with a game of modern and old. Moldavian brand Bray's Décor offered cake stands and candle holders created from wood in soft white and pastel tones.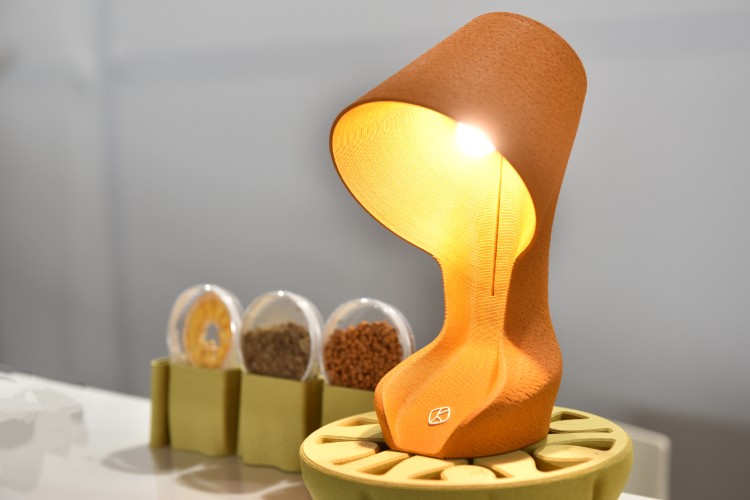 During the relaxation breaks, with the delicious snacks we enjoyed, we allowed our eyes to wander towards the exceptionally dressed Italian men and women, who apparently have an innate sense of style, which they enhance with their personality and, of course, fashion accessories. When it comes to accessories for our homes and decoration, Riva 1920 created pieces from recycled Lebanese wood, while Ribera by Krill Design presented a natural and sustainable table lamp that was created from a patented bio-material obtained from orange peel - Rekrill Orange ® .
Among its many novelties, Baci Milano presented the Amazonia collection, characterized by precious materials and finishes, as well as brightly coloured flowers, leaves and butterflies. Taitu Milano stands out thanks to its combined designs and creations, as well as the new tone-on-tone white collection with enamel details.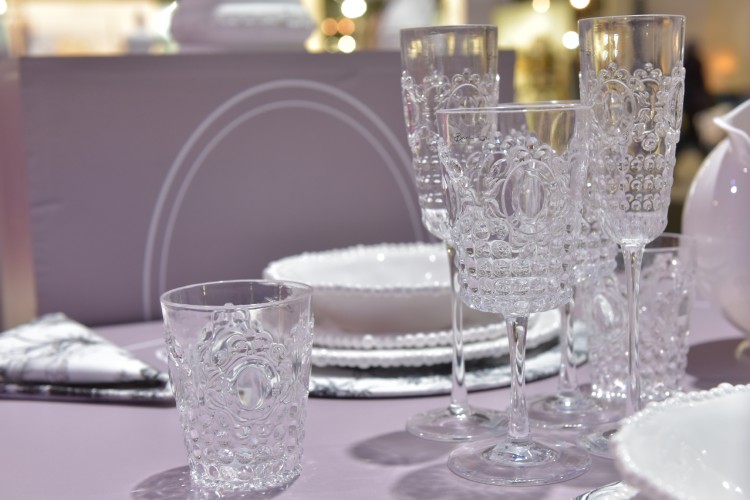 With numerous workshops and panels organized within HOMI Lab, where the biggest experts in this field presented their latest projects, occupying the attention of all present, we had some free time left to explore Milan. As always, visiting this city and the fair is a dream come true, which enchants us again and again.
We enjoyed the Leonardo Hotel located in the welcoming and colourful Chinatown of this metropolis, which was specially decorated for the Chinese New Year, and at every moment you could feel the sparkling atmosphere and good mood. In the very centre of the city, we were delighted with the Starbucks Reserve, located in the old post office building, with a view of the Duomo di Milano and other sights of this European capital.
As always, we made memories that we will remember for a long time and we can already say that we are eagerly awaiting the new edition of the HOMI fair, which will once again take us to a new world of trends, decoration and design... And until then, we suggest you to visit their website, HOMI Milano, for more information.